Welcome to Galaxy, the home of the best selling Galaxy mechanical bull multi ride – the safest mechanical rodeo bull in the world for over 20 years.
As you browse through the website you will find all the information you require on our extensive ranges of entertainment products.
We pride ourselves on creating innovative, original, safe, fun games that make YOU, the customer, profit.
2011 sees us bring The Rodeo Bull Co. & Galaxy America under the one name – Galaxy Bulls. This has been done to make it simpler for customers all over the world.
Galaxy is a name known the world over for manufacturing the best mechanical rodeo bulls in the business. We have different mechanical bulls for sale catering to all needs and budgets.
Premium Mechanical Bull, Deluxe Mechanical Bull, Regular Mechanical Bull and Budget Mechanical Bull, not forgetting Angus McRodeo our mechanical bull for children.
But is it "More than just Bull", we offer 35 different multi ride attachments for the machine – from Mechanical Sharks to Rodeo Reindeers, a Harley Davidson Hog to a Bucking Super bike, an angry rodeo Alligator to a Rodeo Football – we do it all! No other company in the world can offer that level of variety and innovation.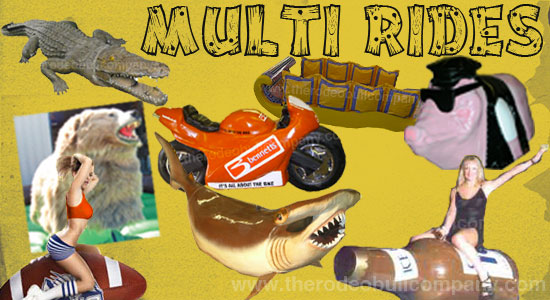 Still a popular product is the mechanical surf machine which we innovated back in 1988. Lightweight and portable Surf Machines can be taken anywhere and entertains any wannabe surfers from children to grandparents.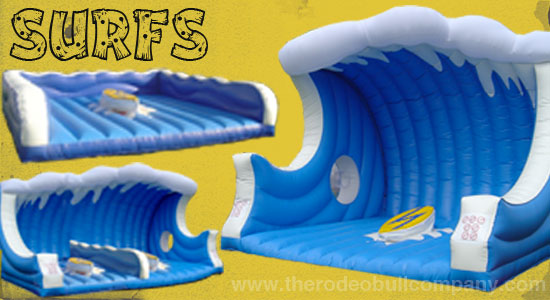 Being the worlds leader in mechanical multi rides we like to push ourselves and offer something new and different. Ride Off! Our double mechanical bull dueling ride offers that, a unique competition for all kinds of events, and Wipeout! Two surfers go head to head to see who can ride the wave the longest!
To compliment the games we manufacture a range of interactive shooting games with a western theme. Ambush! see's how good your shot is while on the ride and Quick Draw McGraw finds out who has the deadliest shot in the west!